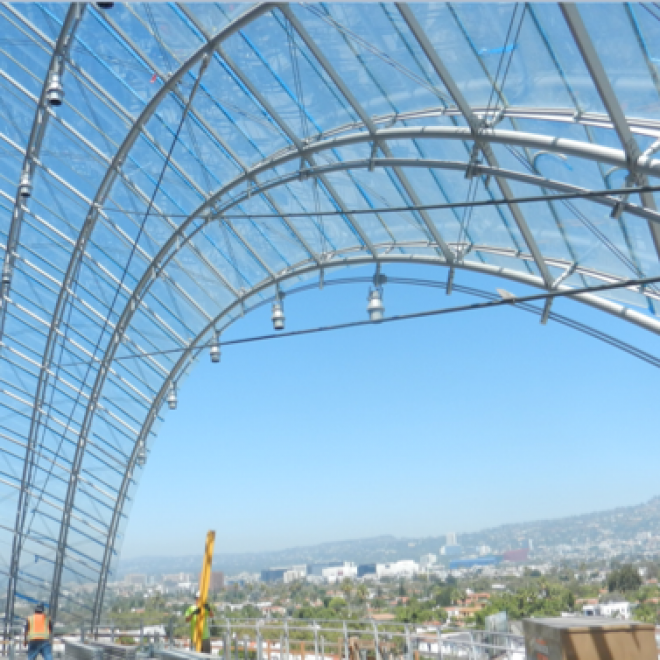 118 authors managed to navigate a blind peer review process, many for the first time, administered by the Institute's Scientific, Artistic & Technical Review Committee. Four of these papers were selected by committee chairs professors Doug Noble and Karen Kensek at the University of Southern California School of Architecture. We will be interviewing these authors over the next four weeks leading up to the World Congress where all 118 papers will be presented. The presentations sessions are the centerpiece of Facades Month, August 2020, and will take place on consecutive Wednesdays in August with additional workshops held on Thursdays. Please join us in celebrating these authors!
Today, we invite you to tune in to the final episode of the series with Roman Schieber, Associate Director ppa. at Knippers Helbig GmbH, who will be speaking about his winning paper, "The Academy Museum of Motion Pictures, LA: Design & Engineering of the Iconic Spherical Shell."
Hosted by Mic Patterson, PhD, LEED AP+, Ambassador of Innovation and Collaboration at the Facade Tectonics Institute
This episode is brought to you by Schüco USA and Kuraray America.
Learn more about FTI: https://www.facadetectonics.org/
Support our mission by becoming a member: https://www.facadetectonics.org/membership